Welcome to the Left 4 Dead Wiki!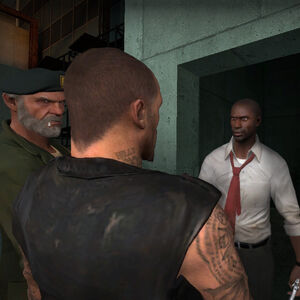 Hello, MrsBlack97.
Thank you for your edits to the User talk:Nelo Angelo97 page! There's still a lot to do, though. We hope you'll stay with us and continue to help improving the best source for information on Left 4 Dead!
Where to start:
Not sure what to do? Check out the recent changes page to see what's going on. It's a great place to start out on; you can see what articles people are editing the most, and see how you can help! You can also look at the to do list. It has a list of things that need to be done.
Have any questions? Ask at our help desk or on the discussion page with each article. No talk page for a page you'd like to ask about? Feel free to make one! Still confused? The community portal has an outline of the site and links to pages that will help you learn how to edit.
By the way, be sure to sign in every time you edit! We'd like to be able to recognize you!
We're glad to have you here, and we hope that you'll keep editing this wiki. If still have any questions, feel free to leave them on my talk page. I'd be glad to help you out.
Happy Editing!
-- Jo The Marten (Talk) 14:26, December 23, 2009
Megan? I'd ask to get you blocked gain, but i'm feeling merciful. No vandalism and you can stay? Nelo Angelo 97 14:56, December 23, 2009 (UTC)
Fuck off and die, i've blocked and deleted you on MSN, permanently. Nelo Angelo 97 19:17, February 11, 2010 (UTC)
This isn't some social networking site, kid. If you aren't going to actually do anything, then get outta here. Mmm, Crispy... 17:30, February 28, 2010 (UTC)
"Don't get on my bad side" - Listen kid, i'm 23 years old, i'm not fucking scared of you AT ALL. Mmm, Crispy... 18:05, March 14, 2010 (UTC)
Please do not cause an argument on the site. If you have a disagreement with another user, please take it elsewhere. If this gets out of hand I'll have no choice but to block you from editing for a short span of time. Jo the Marten
(Shriek) ಠ_ಠ 17:02, March 18, 2010 (UTC)
Two words for you.
Edit
Game. Over. Nelo Angelo 97 16:19, March 24, 2010 (UTC)
You pissed me off, quite a lot. So i blocked you and deleted you on MSN and prevented Legion from talking to you as well. Nelo Angelo 97 17:47, March 24, 2010 (UTC)
Don't use my wiki page unless it's important. Which it isn't, and never will be. Nelo Angelo 97 13:24, May 23, 2010 (UTC)