As Valve announced yesterday their second unveiled campaign, Swamp Fever, according to IGN.com they also announced that it will be fully playable in Demo mode coming up THIS month only in Comic Con, though The Parish won't be featured there, so don't expect us to get the other unknown chapters.
San Diego Comic Con will take place from 23rd July to 26th July 2009 this year, sadly... it's pretty much sold out already, but you can expect websites to get their hands on the 5 chapters of Swamp Fever that we'll be seeing along with a small number of the 20 "new-items" we haven't seen yet, and possibility the Chainsaw.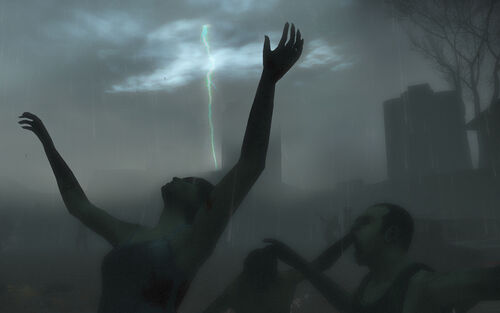 Swamp Fever. Heh, and you thought Left 4 Dead 2 wouldn't be scary.

Other than that, Valve announced that Left 4 Dead will be having another Downloadable Content Pack soon.
That's right, Valve still needs to keep updating Left 4 Dead due to their promise. The DLC pack will be somewhat big as the Survival Pack if you still don't know what I meant. Not much is known about it, but people sure expect that it will be bring something new and exclusive to Left 4 Dead, as Valve is trying to focus on left 4 Dead 2 nobody knows when they will have enough time to complete the pack and give us the support their promised, more information about the DLC pack will be here around August.
--- Zikkun
Feel free to post your comment and share your opinion about the article below in the Comments section.
Ad blocker interference detected!
Wikia is a free-to-use site that makes money from advertising. We have a modified experience for viewers using ad blockers

Wikia is not accessible if you've made further modifications. Remove the custom ad blocker rule(s) and the page will load as expected.